Skip to Content
Cage Free Dog Boarding in Oceanside CA
Friendly and Responsible Cage-Free Dog Boarding in Oceanside, CA
DogSpot is now offering cage-free dog boarding in Oceanside, CA. As your local dog care experts, we're proud to create an environment that nurtures your furry friend. Cage-free boarding is a great way to ease your dog's stress and anxiety while you're away and is much different than your standard dog boarding experience. Our environment allows your dog to roam freely throughout our play area while getting plenty of exercise and interaction with other dogs and our loving staff members. In the evening, your pup can choose from one of the many comfy plush beds we offer or can hop into bed with one of our nighttime staff members. It's all about your dog and what he or she wants while they're boarding with us at DogSpot.
DogSpot knows you don't take the decision to allow someone to care for your pet lightly. We care about your pet and strive to be a home away from home while you're away. Our dog hotel will keep your furry friend happy and safe from the minute they arrive to the moment you pick them up. We're dedicated to providing the best experience for both you and your best friend. To schedule easy, convenient, and safe cage-free overnight dog boarding, give us a call today!
Feeding
All dogs feeding must be in individual pre-packed ziplock bags per feeding with the dogs first and last name on the bag, please. Any special feedings such as raw or another type of mixture still need to be in individual pre-packaged zip lock bags per meal with their dog's name clearly labeled on it.
We no longer accept dog food bags or bins of food if you do not pre-pack food for individual feedings per day and we do it there will be a $5.00 charge per day per dog for this service.
Sleeping Environment
As you can see, our overnight guests spend the night in the same room as our overnight attendant! To ensure each dog has a comfy spot to sleep, we provide one dog bed per dog. If your pet prefers to sleep in bed with the attendant, they are more than welcome to do so! Here at DogSpot, it is our goal to make each and every dog feel as if they are at home.
You don't need to pack or bring much for overnight dog boarding. You only need to bring your dog's food. We take care of all the details and provide all of the bedding, bowls, and toys for your pets. We ask that personal items such as dog beds, blankets, and toys be left at home to ensure they are not damaged by your pet's furry friends during their time with us.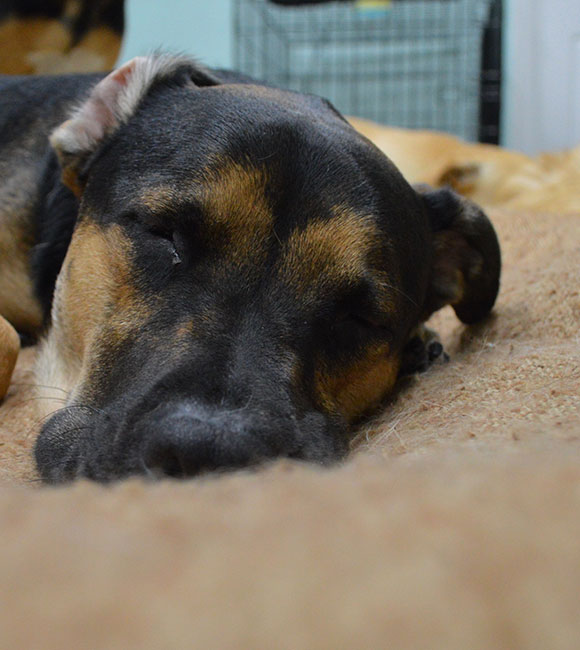 Standard Rate For Dog Boarding $70 Per Dog
Your pet is an important part of your life, which is why we provide the best care for the best rates. DogSpot offers competitive dog boarding prices in Oceanside, CA.
No military discounts can be applied towards boarding packages or Holiday Fee's.
The dog boarding cost per pet includes 24/7 supervision, playtime in our off-leash play yard, and a detailed report card that's emailed the day after your pet leaves. We will also administer medication as needed! Additionally, all dogs that stay overnight with us will receive $15 off a grooming package with our groomer Jessica at Snips and Snuggles located on-site. Even though your dog has been playing with their friends doesn't mean they need to smell like it! Contact us today to learn more about our dog hotel rates and services.
Reservation Details
24 hour advance cancellation policy applies. Please note that a reservation must be made 24 hours in advance to ensure we are properly staffed for the number of dogs staying overnight.
If you fail to pick up your dog by closing time, he or she will be added to the boarding group for the night and you will be charged for the additional night. Please see the drop-off and pickup schedule for specific times.
Holiday Rates
An additional $10 per night applies during the following holiday dates in 2023:
November 22rd – November 26th
December 20th – December 27th
Pick Up and Drop Off Schedule
We offer flexible pet pickup and drop-off times for your convenience! We also offer a pet shuttle service to make the boarding experience easier than ever.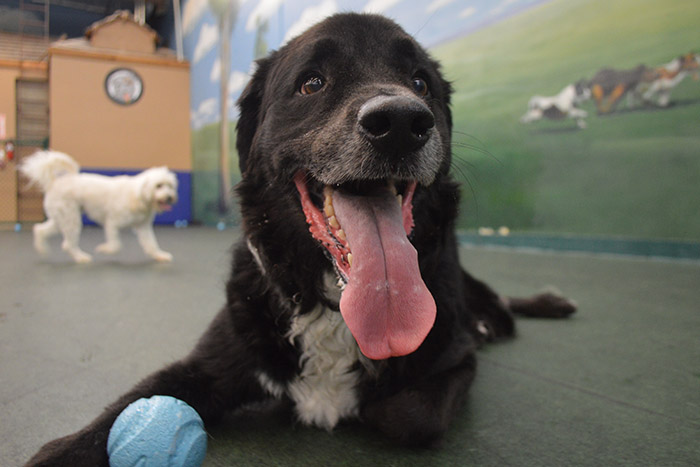 Monday through Friday
Drop-off: 6:00 a.m. – 12:00 p.m.
Pickup: 6:00 a.m. – 8:00 p.m.
Saturday
Drop-off: 8:00 a.m. – 12:00 p.m.
Pickup: 8:00 a.m. – 5:00 p.m.
Sunday
Drop-off: 10:00 a.m. – 12:00 p.m.
Pickup: 10:00 a.m. – 12:00 p.m. and 4:00 p.m. – 6:00 p.m.
Schedule DogSpot Services Today!