Skip to Content
To Schedule Cage Free Dog Boarding Call 760-630-3647
DogSpot is now offering Cage Free Dog Boarding. We can say that cage-free boarding is a great way to ease your dog's stress and anxiety while you're away. Cage-free dog boarding is very different than your standard canine boarding experience. Our environment allows your dog to roam freely throughout our play area while getting plenty of exercise and interaction with the other dogs and our loving staff members. In the evening they can choose from one of the many comfy plush beds we offer, or your dog can hop in bed with one of our nighttime staff members. It's all about your dog, and what he or she wants while they're boarding here with us at DogSpot.
Feeding
We will keep your dog on their current feeding schedule upon your request. We ask that you bring your dogs food in a sealed container such as Tupperware containers, ziplock bags, or dog food storage containers. Large bags of dry food that are not in a closed container will not be accepted. We do this to keep our facility as clean as possible by avoiding insects.
Sleeping Environment
As you can see, our overnight crew sleeps in the same room as our overnight attendant! To ensure each dog has a comfy spot to sleep, we provide one dog bed per dog. If your pet prefers to sleep in bed with the attendant they are more than welcome to do so! Here at DogSpot, it is our goal to make each and every dog feel as if they are at home.
What to bring: The only thing you need to bring is your dog's food. We will provide all of the bedding, bowls, and toys for your pets! We ask that personal items such as dog beds, blankets, and toys are left at home to ensure they are not damaged by your pets furry friends while boarding with us.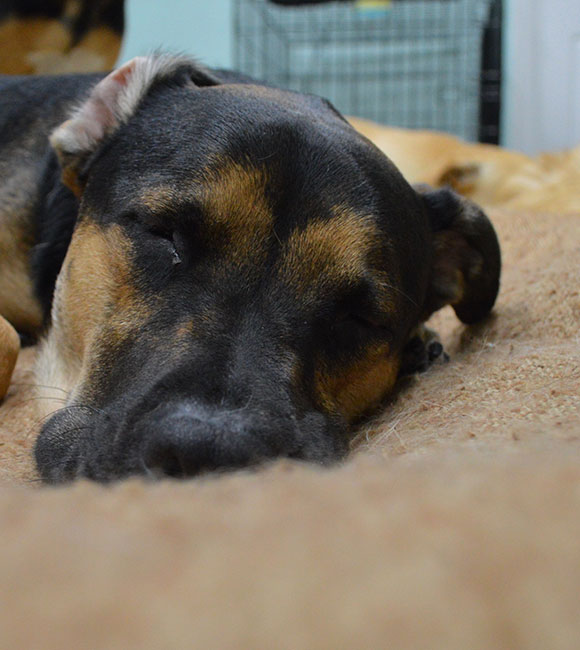 Standard Rates
DogSpot offers very competitive rates. The 1st dog is $55.00; 2nd family dog is $40.00, 3rd family dog is $30.00.
The $55 includes 24/7 supervision, playtime in our off-leash play yard, a detailed report card emailed the day after your pet leaves, as well as medication administered if needed!
Additionally, all dogs that stay overnight with us for three or more nights receive a complimentary boarding bath the day before they leave. Just because they were playing with lots of dogs doesn't mean they need to smell like it! If your pet is picked up past noon there will only be an additional $20 half day fee. If you fail to pick up your dog by closing time, he or she will be added to the boarding group for the night and you will be charged for the additional night.
(Please see the drop off and pick up schedule for specific times).
Lastly please note, we ask that a reservation is made 24 hours in advance to ensure we are properly staffed for the number of overnight boarding dogs we have. Any dogs dropped off without a prior reservation will be charged an additional $25 fee (per dog).
Holiday Rates
An additional $10.00 per night applies during the following Holiday Dates in 2019: July 3-7, November 26 – December 1, and December 20 – January 4, 2020. No coupons or discounts can be applied during the listed holiday dates.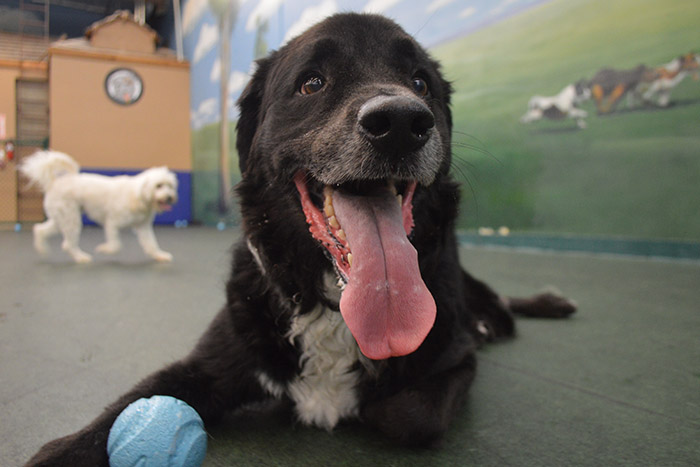 Pick Up and Drop Off Schedule
Monday – Friday
Drop Off: 6:00 AM – 12:00 PM
Pick Up: 6:00 AM – 8:00 PM
Saturday
Drop Off: 8:00 AM – 12:00 PM
Pick Up: 8:00 AM – 5:00 PM
Sunday
Drop Off: 10:00 AM – 12:00 PM
Pick Up: 10:00 AM – 12:00 PM & 4:00 PM – 6:00 PM
Schedule Cage Free Boarding or Dog Daycare Today!